DELECTABLE MOUNTAINS QUILT GUILD

OFFICERS

President:

    Karen Hayes

Vice Pres.

    Gail Chilcote

Secretary

  Susannah Kipp

Treasurer

    Susan Beidler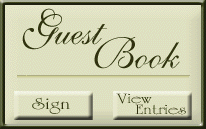 If you are visiting our website, please take a moment and sign our guest book.

If you have questions, you can contact me at

304-258-0940

Dixie Stoltz

Web Manager

LITTLE QUILT QUILT SHOP

Our new member, Andres Duckworth, told me about her favorite quilt shop in Georgia, Little Quilts. If you go to their website and sign up for their newsletter they will be sending 2 free patterns of "Women from the Bible" inside the newsletter. So if you are interested go to:

HOUSTON VS PADUCAD 

Gail mentioned a couple months ago about taking a bus trip to Paducah. I have been trying to find some information of a trip for Paducah. Right now is the International Quilt Show in Houston. I have been to both. I have been to Paducah twice and Houston 5 times. They both have their positive points. 

Paducah has the town to walk around ready for the quilters to come and shop. You have the Quilt Museum to visit and see all the beautiful winning quilts from the past. You have Hancock's of Paducah to overwhelm you. Now Houston! The downtown is impressive. You don't have the town to walk in or the shops and you don't have the museum or Hancock's. But you do have hundreds of vendors and hundreds of beautiful quilts. The cost is close to the same. The bus trip is about $787.00 double if they get 28 people on the bus. You stay at 3 different hotels, entrance to show, 4 breakfast and 1 dinner. Houston has 5 host hotels that has a bus that runs all day to take you back and forth from the hotel to the convention center. That really comes in handy if you have been buying too much and need to empty your bag. I know from experience. The air fare, hotel (double)cost, entrance fee is about the same, 800.00. I figure that personally it would be easier for me to get to Paducah that Houston.  Houston is going on right now, so I have a year to save my money.  If I put $20 away each week I will have enough to go and have fun. So now all I need is a roommate. I do snore! So which will be your choice. Scrappy Apple has information on a bus trip.