DELECTABLE MOUNTAINS QUILT GUILD

OFFICERS

President:

    Karen Hayes

Vice Pres.

    Gail Chilcote

Secretary

  Susannah Kipp

Treasurer

    Susan Beidler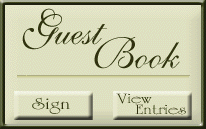 If you are visiting our website, please take a moment and sign our guest book.

If you have questions, you can contact me at

304-258-0940

Dixie Stoltz

Web Manager

Visit and support are Sponsors

We had a great time Dec. 7th at the Christmas party. The food was really good. We had a lot of fun exchanging gifts and just visiting with each other. Everyone that was in the Round Robin received their quilts.