DELECTABLE MOUNTAINS QUILT GUILD

OFFICERS

President:

    Karen Hayes

Vice Pres.

    Gail Chilcote

Secretary

  Susannah Kipp

Treasurer

    Susan Beidler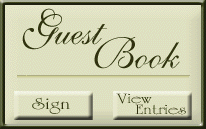 If you are visiting our website, please take a moment and sign our guest book.

If you have questions, you can contact me at

304-258-0940

Dixie Stoltz

Web Manager

WEST VIRGINIA QUILT GUILD

In 2012, our guild was the featured guild in the state of West Virginia at the quilt show in Summersville. Cheryl Rink, Lin Vance, Mary Roach and myself, Dixie Stoltz, traveled over to Summersville to set-up our display with lots of information on what our guild is about. We filled about 8 - 6' table with quilts hanging behind us. It was a great display.  Being new to the guild, it gave me a chance to learn what the guild has done over the years.  The members of the WV guild are really nice and friendly and the lecture that night with Vikki Pignitelli  helped bring a new beginning for me.  Before we left, Mary, Lin and I join the guild. I have remained a member since then and have gone to the show each year. I entered 2 quilts last year and came home with ribbons. They have meets during the year, which I plan to attend, so if anyone is interested in going  they are welcome to travel with me. Each year at the show I see the same ladies and always smile and say "Hi" but that is as far as it goes. They have a retreat in the fall at Cedar Lakes in Ripley every year. This past weekend, I decided to go even if I didn't know anyone and I would be by myself.  They have 2 large building that you quilt in, a dining hall, and a large lodge. When I left Monday morning, I felt that I had made so many new friends and am excited to see them at the next meeting and at the show. I have even decided to sign up to help at the show next year. This is just another opportunity for you to stretch out into our state and meet some wonderful quilters. I enjoyed sharing ideas and learning ideas from them. If you are interested in taking a look, check out their website:

HOW MUCH TO CHARGE?

I have heard so many ask that question at the meetings. I started to look around on the internet to try to find the answer.  I find that there isn't a straight answer but I kind of like this one.   

If it is a regular pattern 

3 X cost of materials 

If it is your own design

6 X cost of materials 

If it is all "handmade" stitched, quilted then it is 

10 X cost of material

If you feel you want to charge labor than charge whatever minimum wage is at the time. 

Maybe this will help or maybe not. 

Part of one of the sewing buildings.

I have been receiving quilt magazines in the mail for years. When the renewal comes in the mail, Rick ask if I want to renew it. The other day he ask if the renewal price for Quilter's World was right? I looked at it and it was $69.95 for 4 issues for 1 year. I told him that can't be right. I have not been able to get them on the phone but I will continue to try. My husband has all of the prices and names of the magazines written down so he knows what the last offer was. Well I went on their website and found that 3 of them were way less if I renew on their site. We never realized this and didn't know we have been over paying. I guess if I paid more attention to the renewal notice that came in the mail I would have questioned it awhile back. Just to let you know if you don't pay attention like me.  Dixie