DELECTABLE MOUNTAINS QUILT GUILD

OFFICERS

President:

    Gail Chilcote

Vice Pres.

    Susannah Kipp

Secretary

  Kim Wibbing

Treasurer

    Susan Beidler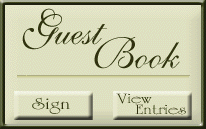 Please

visit and support

 our

 Sponsors

QUILTS FROM THE HEART

BERKS QUILTERS GUILD

OCTOBER 14 & 15

LEESPORT FARMERS MARKET

OFF ROUTE 61

LEESPORT, PA

ADMISSION-$8.00

SEPTEMBER 15-18, 2016

You are invited to celebrate the world of quilting as the Pennsylvania National Quilt Extravaganza returns to the Greater Philadelphia Expo Center in Oaks, PA. This popular event is the largest and most comprehensive quilt festival in a state that is known for its rich history of quilting. PNQE will be dishing up all the ingredients needed for a successful quilt show including a unique and beautiful display of over 600 quilts and works of textile and wearable art from across the globe. Plus, as past visitors know, the PNQE features an amazing Merchants Mall filled to the brim with vendor booths, offering everything quilters and needlecrafters need to quench their creative thirsts.

If you are interested in the quilts for sale, Sweet Dreams or Garden Party, please email us

BIRDS OF ALL SEASON

FAIR RAFFLE QUILT

ENDLESS MOUNTAINS QUILT GUILD 2016 QUILT SHOW

September 24-25, 2016

300 quilts~ free parking ~ vendors food available

wheelchair accessible

Lynch Bustin Elementary School

Athens, PA

10 am - 4 pm Saturday and Sunday

$5 admission