DELECTABLE MOUNTAINS QUILT GUILD

OFFICERS

President:

    Karen Hayes

Vice Pres.

    Gail Chilcote

Secretary

  Susannah Kipp

Treasurer

    Susan Beidler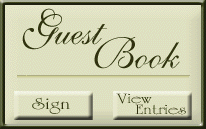 If you are visiting our website, please take a moment and sign our guest book.

If you have questions, you can contact me at

304-258-0940

Dixie Stoltz

Web Manager

    There are two great exhibits at Anacostia Community Museum until Sept. 21st. I feel it would be a trip for our guild members to take and invite non-members also. We could have several cars take the trip together. 

    One exhibit is of Ubuhle women and their bead work.  Ndwango(means cloth) is a new form of bead art developed by a community of women living and working together in rural KwaZulu-Natal, South Africa. The Ubuhle(means beautiful) artist' community was established in 1999 by local resident Bev Gibson and  master beader, Ntombephi Ntombela  to empower local women with the means to provide for their families through their art. The flat surface of the textile onto which the Ubuhle women bead is reminiscent of the Xhosa headscarves and skirts that many of them grew up wearing. Using black fabric as a canvas and different colored Czech glass beads as the medium of expression, The Ubuhle community has re-imagined the longstanding beading tradition as a contemporary art form. Twenty=nine works are featured, including The African Crucifixion.

        The second exhibit is "Quilts from the Lower Mississippi Valley". This is a first in a series of collections-focused exhibitions, Home Sewn features quilts created by Annie Dennis (1904-1997) and Emma Russell (1909-2004). Quilts represent classic American quilt patterns and techniques passed down through five generations. This exhibition examine the generational, social, and economic fabric of an African American quilting community in rural Mississippi. In addition, fieldwork and interviews with present-day African American women quilters give voice to the continuing tradition of quilting in these communities.

    If you are interested, please contact me so I can organize a date for the trip.

Dixie 304-258-0940 or