DELECTABLE MOUNTAINS QUILT GUILD

OFFICERS

President:

    Gail Chilcote

Vice Pres.

    Susannah Kipp

Secretary

  Kim Wibbing

Treasurer

    Susan Beidler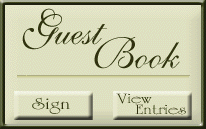 Please

visit and support

 our

 Sponsors

QUILT ODYSSEY 2016

JULY 21-24

HERSHEY LODGE & CONVENTION CENTER

HERSHEY, PA

$10.00 A DAY

QUILTS FROM THE HEART

BERKS QUILTERS GUILD

OCTOBER 14 & 15

LEESPORT FARMERS MARKET

OFF ROUTE 61

LEESPORT, PA

ADMISSION-$8.00

VISIT OUR BOUTIQUE BOOTH

For Sale:  we have many quilted items: quilts large and small, microwave bowl holders (always very popular), coasters, table runners, candle mats, and trivet, oven mitts, placemats, tote bags, tooth fairy pillows and so much more!!!!  All proceeds from our Boutique sales help fund our guild's charity work throughout the year. Some of our past recipients have been:  quilts for Headstart, quilts for Police and Fire Dept, "Quilts for Kids Projects" to name a few. This year we are adding a new charity organization - "Quilts of Valor" to honor our

well- deserving veterans!

If you are interested in the quilts for sale, Sweet Dreams or Garden Party, please email us

BIRDS OF ALL SEASON

FAIR RAFFLE QUILT