DELECTABLE MOUNTAINS QUILT GUILD

OFFICERS

President:

    Gail Chilcote

Vice Pres.

    Susannah Kipp

Secretary

  Kim Wibbing

Treasurer

    Susan Beidler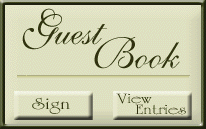 If you have questions, you can contact me at

304-258-0940

Dixie Stoltz

Web Manager

Visit and support

 our

 Sponsors

CLASSES AND PROGRAMS

If you would like to see what is planned for the guild in the next couple of months, please look at the Classes page.

There is a lot we have going on in the future months.

RICK TIMS IS COMING TO WV

On July 16 - 18, 2015, Ricky Tims and Alex Anderson  are coming to Waterfront Place Hotel in Morganton, WV. 

For more information, you can contact Franny King, Event Coordinator, Country Roads Quilt Guild at 

WEDNESDAY, MAY 20TH

If you missed this demo with Eleanor Burns sister, Pat, you missed a wonderful 2 hours.

I will be posting photos of the fun we had and did we have fun buying!

LIVE AUCTION OF THE YARD SQUARE QUILTS SUNDAY, MAY,24TH. 

COME AND ENJOY THE FUN AND ACTION OF THE LIVE AUCTION AT THE ICE HOUSE.  THE AUCTION WILL START AT 2PM.