DELECTABLE MOUNTAINS QUILT GUILD

OFFICERS

President:

    Gail Chilcote

Vice Pres.

    Susannah Kipp

Secretary

  Kim Wibbing

Treasurer

    Susan Beidler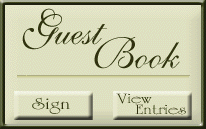 Please

visit and support

 our

 Sponsors

43rd ANNUAL QUILTERS UNLIMITED QUILT SHOW

JUNE 3-5

DULLES EXPO CENTER

CHANTILLY, VA

600 QUILTS

ADMISSION $10.00

QUILTS BY THE BAY

JUNE 11TH & 12TH

ANNAPOLIS  SENIOR HIGHT SCHOOL

2700 RIVA ROAD

ANNAPOLIS, MD

GENERAL $10

SENIOR $9

QUILT ODYSSEY 2016

JULY 21-24

HERSHEY LODGE & CONVENTION CENTER

HERSHEY, PA

$10.00 A DAY

QUILTS FROM THE HEART

BERKS QUILTERS GUILD

OCTOBER 14 & 15

LEESPORT FARMERS MARKET

OFF ROUTE 61

LEESPORT, PA

ADMISSION-$8.00

Delectable Mountains

Quilt Guild

2016 Annual Quilt Show

Show Dates and Times

April 22 - May 29

Fri 1pm-5pm  Sat/Sun 11am-5pm

VISIT OUR BOUTIQUE

For sale we have many quilted items: quilts large and small, microwave bowl holders (always very popular), coasters, table runners, candle mats, and trivet, oven mitts, placemats, tote bags, tooth fairy pillows and so much more!!!!  All proceeds from our Boutique sales help fund our guild's charity work throughout the year. Some of our past recipients have been:  quilts for Headstart, quilts for Police and Fire Dept, "Quilts for Kids Projects" to name a few. This year we are adding a new charity organization - "Quilt of Valor" to honor our well deserving veterans!

If you are interested in the quilts for sale, Sweet Dreams or Garden Party, please email us

QUILT APPRAISALS

Fri/Sat  May 13 & 14

Pam Pampa, Certified Quilt Appraiser and Learn Your Fabrics Clinician will appraise your treasured quilts old or new. With the quilt owner's permission, visitors will be invited to "walk in quietly" and watch, listen and learn during the live appraisals!

Cost:   

 $50.00  Full appraisal with detailed written appraisal and appraisal certificate.

        $25.00 Verbal appraisal 20-30 minutes

FOR APPOINTMENTS CONTACT

CLASSES FABRIC ~ FUN AND FABULOUS

LEARN ~ EXPLORE ~ CREATE ~ TRY SOMETHING NEW

Fiber Arts Classes At The Ice House

Printing on Fabric with Fiber Reactive Dyes Saturday, April 23, 1-4pm

Instructor: Jane Frenke   Learn the fundamentals of dyeing and printing on your own fabric using fiber reactive dyes. You'll love the infinite variations and the ability to manipulate color and pattern. All supplies will be provided; $5 materials fee paid to the instructor at class. Please wear old clothes since stains and accidents can happen. $25/$20 MAC and DMQG members.

Making Memories in Fiber: An Introduction to Memory Quilts Saturday, April 30, 12:30 - 3pm; 1:1 consultations 3pm-4pm

Instructors: Annette McManigle and Jenni Speilman  Learn about memory and memorial quilts, including quilts made from shirts, ties, baby clothes, and tee shirts. In this presentation, instructors share their creative process and provide tips for designing, assembling and displaying memorial quilts, and provide guidelines for pricing memory quilts. Instructors are available for one-on-one consultations after the talk, so feel free to bring your sketches or works in progress. $20/$15 MAC and DMQG

Fundamentals of Ice Dyeing    Sat, May 7, 12-2pm or 2:30pm -4:30pm

Instructor: Jane Frenke Create one-of-a-kind fabrics using MX Dye. You will be amazed at the beautiful and varied effects achieved by layering fabric and powdered dye, then letting the ice do the work.  All supplies provided please wear old clothes since stains and accidents can happen. Please specify your preferred session when registering. $25/$20 MAC and DMQG members.

Introduction to English Paper Piecing  Saturday, May 14, 1pm-4pm

Instructor: Cheryl Rink  Learn the basics of English Paper Piecing: how to use templates, stabilize the pieces with paper, and join pieces together. Combine your pieces and create a potholder or mug mat that you can use right away. Please bring a small pair of sharp fabric/embroidery scissors and a thimble if you prefer to with with one. All other supplies included in the materials kit. $5 materials fee paid to the instructor at class. 

$25/$20 MAC and DMQG

All classes held at the Ice House. Class size limited

Register early: 304-258-2300

The Ice House, corner of Independence & Mercer, Berkeley Springs, WV

BIRDS OF ALL SEASON

FAIR RAFFLE QUILT