DELECTABLE MOUNTAINS QUILT GUILD

OFFICERS

President:

    Gail Chilcote

Vice Pres.

    Susannah Kipp

Secretary

  Kim Wibbing

Treasurer

    Susan Beidler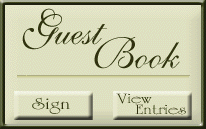 If you have questions, you can contact me at

304-258-0940

Dixie Stoltz

Web Manager

Visit and support

 our

 Sponsors

CLASSES AND PROGRAMS

If you would like to see what is planned for the guild in the next couple of months, please look at the Classes page.

There is a lot we have going on in the future months.

RICK TIMS IS COMING TO WV

On July 16 - 18, 2015, Ricky Tims and Alex Anderson  are coming to Waterfront Place Hotel in Morganton, WV. 

For more information, you can contact Franny King, Event Coordinator, Country Roads Quilt Guild at 

WOULD YOU LIKE TO GET YOUR QUILT APPRAISED?

WHAT'S IT WORTH?

  Is there an heirloom quilt in your possession that you would like to know the value of in today's market? Or perhaps you have obtained an old hand-quilted beauty that you would love to know more about. Maybe you have several special contemporary quilts that need to be insured and you need an official appraisal. In all these situations, an appraiser certified by the American Quilters' Society can meet your needs, providing a descriptive written record of value and/or quilt information (dating, patterns, historical value, condition).

  Pamela Pampe, past president of the Professional Association of Appraisers - Quilted Textiles, will be available at our Berkeley Springs, W. Va. Quilt Show on May 16 and 17 to do consultations and appraisals for your quilts. The appointments take 20 - 30 minutes each and are of two types:

  #1) Quilt description, history - $25.00

  #2) Evaluation and documentation of worth, plus #1 - $50.00

  Sound interesting? For more information or to make an appointment, e-mail:

  dmqgwv@gmail.com Use the heading "quilt appraisal"

Be sure to include contact information (phone or e-mail) so our Delectable Mountains Quilt Guild member can get back to you!