DELECTABLE MOUNTAINS QUILT GUILD

OFFICERS

President:

    Karen Hayes

Vice Pres.

    Gail Chilcote

Secretary

  Susannah Kipp

Treasurer

    Susan Beidler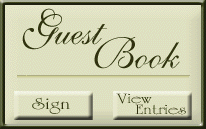 If you are visiting our website, please take a moment and sign our guest book.

If you have questions, you can contact me at

304-258-0940

Dixie Stoltz

Web Manager

    Tuesday, Andrea, Kate and myself went to Anacostia Community Museum, in Wash DC. The exhibits were great. 

    The quilt exhibit was great and it was interesting to learn about the rural Mississippi quilters.

    The exhibit of Ubuhle women and their bead work was spectacular. We had never seen anything like it before. It takes these young ladies 14 to 15 months to finish a piece. It is well worth the trip and getting a little lost. This exhibit has been extended until January 4, 2015. If you have a chance to go there, I highly recommended it. I hope you enjoy some of the pictures. 

Anacostia Community Museum, Wash. DC

You don't want to miss the meeting on Sept. 17th. Joyce Frazier brought her beautiful red work to share with us. We learnt a lot about the history and saw lots of beautiful work.