DELECTABLE MOUNTAINS QUILT GUILD

OFFICERS

President

    Kate Maeda

Co-Vice Presidents

    Carmen & Abby

Secretary

     Please Volunteer

Treasurer

     Darlene Narango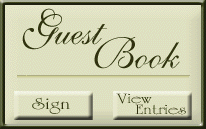 Please

visit and support

 our

 Sponsors

SCHEDULE OF EVENTS

The Delectable Mountains Quilt Guild is proud to be the hosts

of the Fall meeting of the

West Virginia Quilters

to be held here in Berkeley Springs.

Events will be held

at Cacapon State Park

September 28 - 29th, 2018

Come join us.

For more information

VISIT OUR BOUTIQUE!

For sale, we have many quilted items: quilts large and small, microwave bowl  holders, coasters, table runners, candle mats and trivets, oven mitts, placemats, tote bags, tooth fairy pillows, and so much more! All proceeds from our Boutique sales help fund our guild's charity work throughout the year.