DELECTABLE MOUNTAINS QUILT GUILD

OFFICERS

President:

    Karen Hayes

Vice Pres.

    Gail Chilcote

Secretary

  Susannah Kipp

Treasurer

    Susan Beidler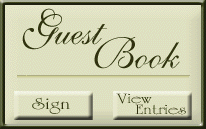 If you are visiting our website, please take a moment and sign our guest book.

If you have questions, you can contact me at

304-258-0940

Dixie Stoltz

Web Manager

WEEKEND CLASS AND RETREAT

We had a great weekend at the Angus and Ale for our class. Go to the Class page to see pictures of the Watercolor Wallhangings. 

SUMMER CHALLENGE

At our Oct evening meeting, we had a chance to look at the summer challenge quilt blocks. 

There were 11 entries. 

McKiblerBees have had their grand opening. The new store in on New Hope Road right off Rt 9.  I enjoyed walking in the rooms looking at everything they have in the store. I even found some great pumpkins for me to decorate in my home. Check it out and meet Don and Stephanie while you are there.