DELECTABLE MOUNTAINS QUILT GUILD

OFFICERS

President

    Katherine McCann

Vice President

    Kate Maeda

Secretary

     Susan Furr

Treasurer

     Darlene Narango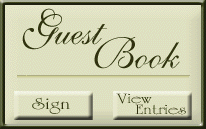 Please

visit and support

 our

 Sponsors

SCHEDULE OF EVENTS

April 14 - May 28, 2017

Annual Quilt Show

Friday, Saturday & Sunday

11 am - 5 pm

For Class Information, click on the Quilt Show tab on the left.

April 21, 2017

Opening Reception

7:30 pm

Bring a friend or two (or three)

and come join us.

May 28, 2017

2:00 pm

Yard Square Quilt Charity Auction

VISIT OUR BOUTIQUE!

For sale, we have many quilted items: quilts large and small, microwave bowl  holders, coasters, table runners, candle mats and trivets, oven mitts, placemats, tote bags, tooth fairy pillows, and so much more! All proceeds from our Boutique sales help fund our guild's charity work throughout the year.